Darwin Service Centre
Austal Darwin is conveniently located in Berrimah, close to the Darwin Marine Industry Park and berthing facilities at East Arm Wharf. The company is currently delivering in-service support to the Australian Border Force's eight vessel, Cape-class patrol boat (CCPB) fleet, designed and built by Austal Australia.
Through additional service facilities at HMAS Coonawarra, Austal provides on-site support to the Royal Australian Navy (RAN) for the Armidale-class and Cape-class patrol boats operating throughout Northern Australia and beyond; as well as ad-hoc service and support to visiting foreign naval ships.
At the Port of Darwin, Austal provides visiting commercial ships (including passenger ferries, cruise liners and offshore support vessels) with servicing, maintenance and repairs.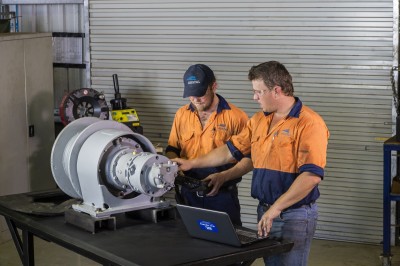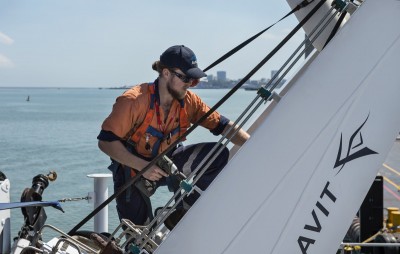 Austal Darwin's extensive locally-held inventory of marine spare parts, components and equipment offers a fast turnaround for parts repair or replacement - and Austal's established, reliable supply chain ensures less time alongside and greater vessel availability.
Austal Darwin's commitment to Northern Australia is strong, with expansion plans aligned with the development of new ship lift and common user facilities (CUF) at the Darwin Marine Industry Park; which will further enhance the company's capabilities to deliver world class service, sustainment and support to both domestic and international (commercial and defence) fleets.
Austal Australia's Darwin Service Centre team provides:
Engineering and Technical Investigations
Hydraulic Engineers and technicians

Hydraulic Flushing, pressure testing, filtration

Hydraulic – Systems Management
Fabrication

A Grade and DNV Certified Welders - Carbon, SS, CuNi & Aluminium

Configuration Management and Control
Installations & Commissioning
Repair & Maintenance
Warehousing
Product Spares & Sales
Grade A Electrical
Marine Plumbing
Design Engineers
Maintenance Management
Condition Monitoring Management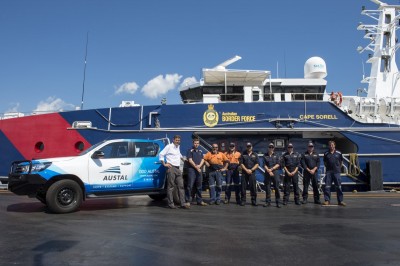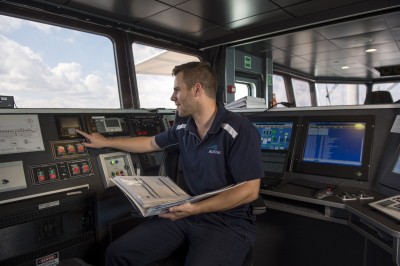 To find out more about the Austal Australia's Darwin Service Centre, please view or download our Northern Australia Capability Statement
Contact Us:
Austal Australia Darwin Service Centre
37 Pruen Road
Berrimah, Northern Territory, 0828
Australia
Telephone within Darwin and Northern Territory: 1300 AUSTAL (1300 287825)
Telephone from elsewhere within Australia or overseas: +61 8 8928 5600
Email: service@austal.com