Darwin Service Centre
Austal Australia's Darwin Service Centre is located in the Darwin Port Precinct of the Northern Territory's capital city. Our local engineering team provides through-life capability management and in-service support to the Armidale Class Patrol Boats operated by the Royal Australian Navy (RAN) and Cape Class Patrol Boats operated by the Australian Border Force (ABF); as well as other visiting defence vessels, oil and gas support vessels and other commercial marine assets operating across Northern Australia.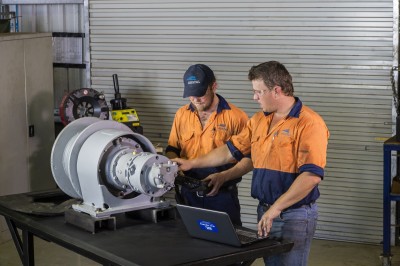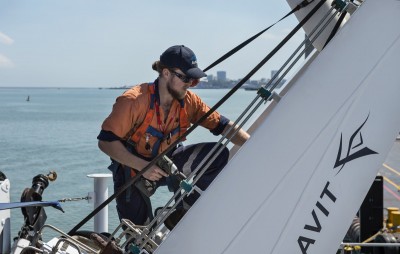 Austal Australia provides a dedicated team of skilled and experienced technicians servicing customers and their vessels on a 24/7 basis. This service is backed by our fully equipped ISO Quality Assured and Accredited workshop providing great capacity and capability to provide a variety of repairs and maintenance.
Austal Australia has been providing quality service and maintenance support to customers throughout the Northern Australia for many years and has rightfully built a strong reputation for delivering the best People, utmost Safety, highest Quality, greatest Integrity, a focus on Excellence through Teamwork, Ingenuity, Innovation and Service. These principles guide the Austal Australia team and how the company conducts operations in Northern Australia.
Austal Australia's Darwin Service Centre team provides:-
Engineering and Technical Investigations
Hydraulic Engineers and technicians

Hydraulic Flushing, pressure testing, filtration

Hydraulic – Systems Management
Fabrication

A Grade and DNV Certified Welders - Carbon, SS, CuNi & Aluminium

Configuration Management and Control
Installations & Commissioning
Repair & Maintenance
Warehousing
Product Spares & Sales
Grade A Electrical
Marine Plumbing
Design Engineers
Maintenance Management
Condition Monitoring Management