Mobile Boat Hoist - Cairns Service Centre
Commissioned in 2019, the Pacific's largest Mobile Boat Hoist is capable of moving 1,120 tonnes. The Italian-built, seven-story-high mobile boat hoist is able to lift vessels straight out of the water from the Port of Cairns, for transfer to Austal's hard stand or maintenance halls.
Austal's Cairns shipyard has an impressive re-fit capability, complete with a 1,200 tonne rail slipway (with capacity for vessels of 80 metre LOA and 22 metre beam). The slipway also has over 360 metres of serviced wharf space.
With all-weather, enclosed maintenance halls and a team of highly skilled and experienced tradespeople, Austal Cairns is the shipyard of choice for private, commercial and naval vessel operators in Northern Australia.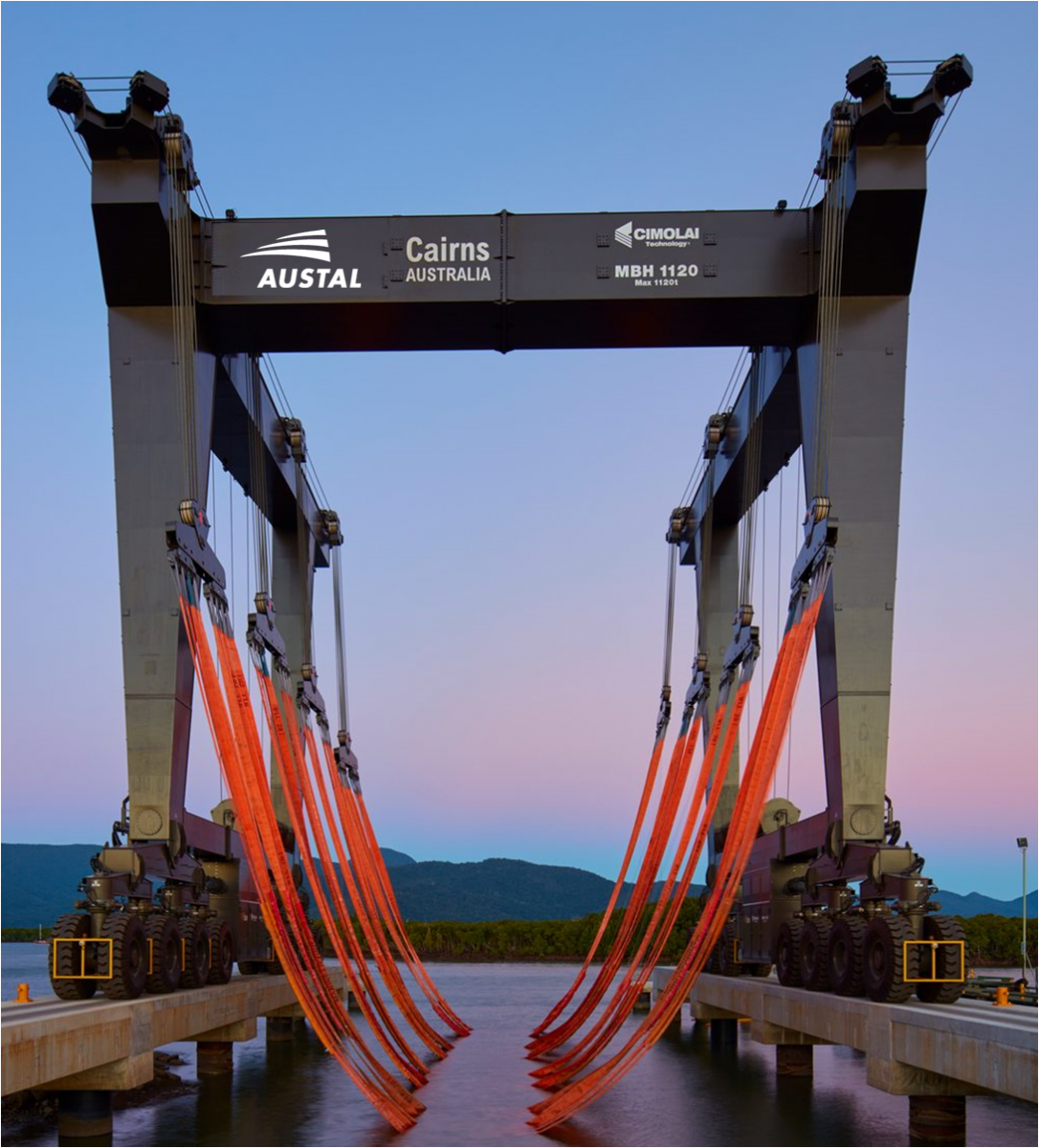 For more information please view or download our brochure:
Contact Austal Cairns Service Centre:
61–79 Cook Street
Cairns Queensland 4870 
Australia
Telephone: +61 (0)7 4041 9700
Email: service@austal.com