February 2, 2016
Austal Crew Supports Perth's New Ronald McDonald House 'Home For Dinner' Program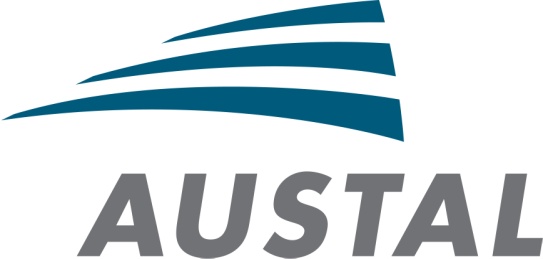 Following the opening of the brand new Ronald McDonald House at Perth's Princess Margaret Hospital (PMH) in December 2015, a group of Austal employees from the Henderson shipyard volunteered to help visiting families by serving up a very special dinner.
As part of the Ronald McDonald House's 'Home for Dinner' program, Austal employees volunteered their time and exceptional cooking skills to deliver a fantastic buffet dinner for the families staying at the house on 12th December 2015.
Ronald McDonald House provides a true 'home away from home' for West Australian families supporting seriously ill children undergoing treatment at PMH, including on-site accommodation and meals, childcare, schooling and study assistance for siblings and counselling support.
The 'Home for Dinner' program allows members of the public, including corporate groups of between 5 and 15 people to help the resident Chef deliver fresh, healthy meals for families staying at Ronald McDonald House; allowing them to spend time with their ill children and their family in-house, in a comfortable, relaxed and supportive environment.
The Austal crew prepared and served a number of tasty dishes including fish and chips, lasagne, chicken and pasta which were all enjoyed by the 18 families in residence.
For more information on Ronald McDonald House in Perth and the terrific support they offer West Australian families please visit https://www.rmhc.org.au/our-programs/houses/perth/ or take a look at their Facebook page https://www.facebook.com/RMHPerth/
To volunteer for the 'Home for Dinner' Program, please contact Volunteer Coordinator, Laura via email laura@rmhwa.com.au or call 08 9346 9000.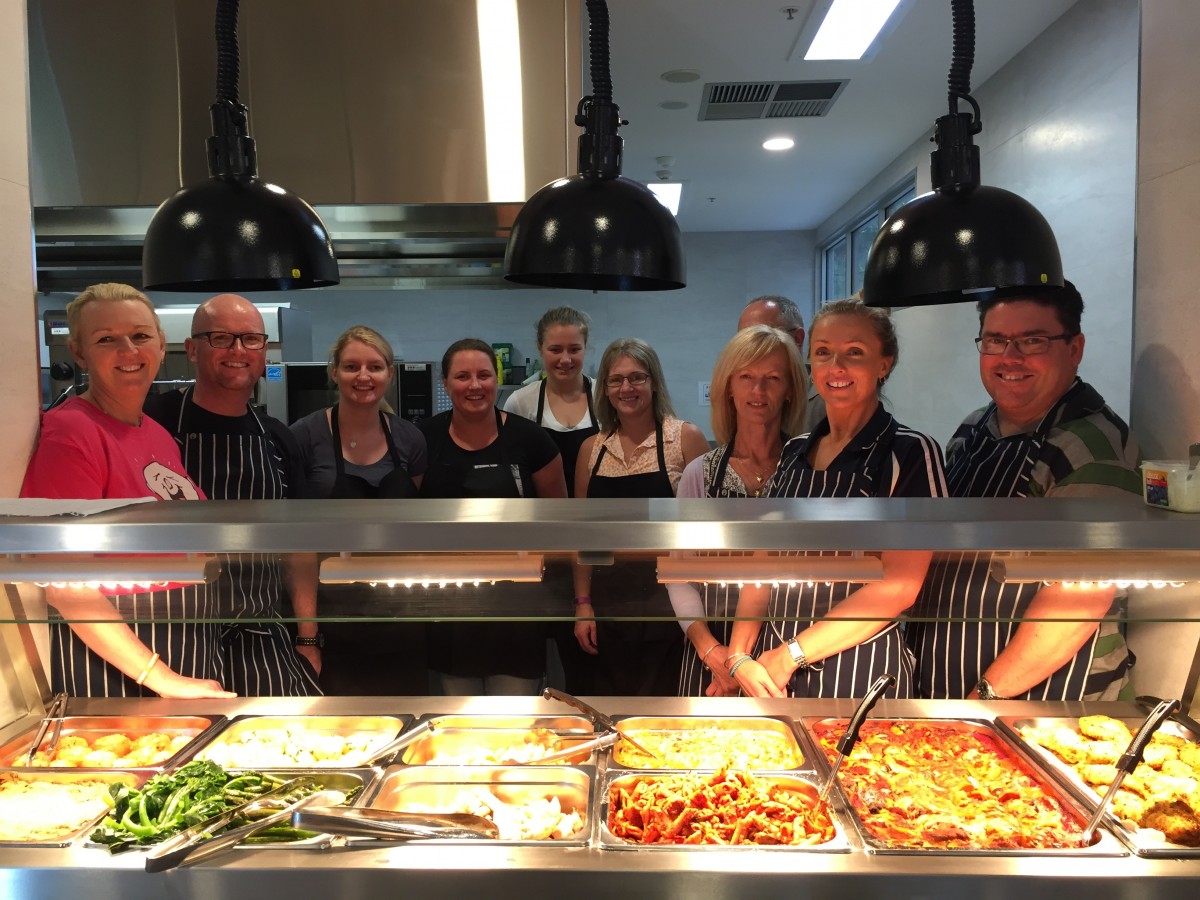 Austal employees and friends help out at Ronald McDonald House, Perth, 12th December 2015.
-Ends-
About Austal
Austal is a global defence prime contractor and a designer and manufacturer of defence and commercial ships. For more than 27 years Austal has been a leader in the design, construction and maintenance of revolutionary ships for Governments, Navies and Ferry operators around the world. More than 255 vessels have been delivered in that time.
Ships
Defence vessels designed and built by Austal include multi-mission combatants, such as the Littoral Combat Ship (LCS) for the United States Navy and military high speed vessels for transport and humanitarian relief, such as the Expeditionary Fast Transport (EPF) – previously known as the Joint Speed Vessel (JHSV) - for the United States Navy and High Speed Support Vessel (HSSV) for the Royal Navy of Oman. Austal also designs, constructs, integrates and maintains an extensive range of patrol and auxiliary vessels for government agencies globally, including the Cape Class Patrol Boat Program for Australian Border Force. Defence vessels are designed and constructed in Mobile, Alabama and in Henderson, Western Australia.
Austal has been at the forefront of the high speed ferry market since the early days of the industry. Our market leading designs of high performance aluminium vessels have long been at the heart of Austal's research and development. Today, commercial ship construction is centred on our shipyard in Balamban, Philippines.
Systems
Austal has expertise in integrating complex systems into its ships, including ride control, ship management, and communication, sensors and weapon systems.
Support
Austal provides a wide range of support services, including through life support, integrated logistics support, vessel sustainment and systems support. These services are delivered through our global support network in the USA, Australia, Asia, and the Middle East together with partner shipyards worldwide.
Further Information
| | |
| --- | --- |
| Contact: | Austal |
| Phone: | 61 8 9410 1111 |
| Fax: | 61 8 9410 2564 |
| Email: | media@austal.com |